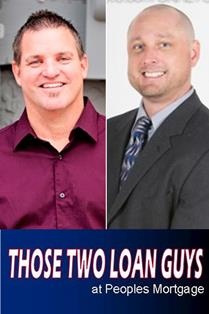 Albie Anderman & David Butcher
You are applying with THOSE TWO LOAN GUYS. Your loan officer will be Albie Anderman or one of our team loan officers licensed in the state for which you are applying for a loan.
Team Members
Albie Anderman:
AZ LO-0921659 FL-LO31851 GA-47265 IA-25466 IN-26844 KY-MC320022 MI-959058 NC-I-164590 TX NMLS-959058 ... [ READ MORE ]
Mortgage Pre-Qualification
Know exactly how much you can afford, even if you haven't found the perfect home yet.
CALCULATE: